BSWK (HONS) UQ NARRATIVE THERAPY ACCREDITED MENTAL HEALTH SOCIAL WORKER
Jane has been working as a social worker for 38 years and is an accredited mental health social worker. She continues to relish her therapeutic conversations with people, finding it enjoyable, challenging and exciting to open spaces for change and new understandings. She has a strong interest in the skills, knowledges and hopes that people bring to bear on the problems they face, while holding a deep appreciation for the suffering that has people seek counselling.
Family and friends are at the heart of Jane's life, and on weekends she can mostly be found on the family farm, at the bed and breakfast she and her husband Leeroy run, or playing with her recently arrived granddaughter. Long bushwalks, yoga, swimming in the ocean and gardening have replaced running and soccer since she broke her leg a few years ago.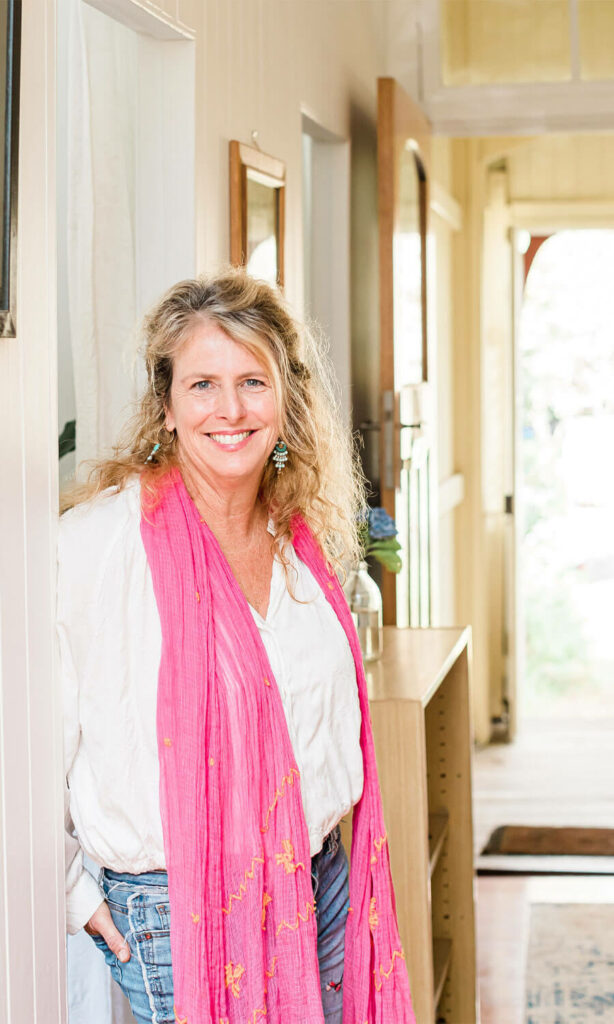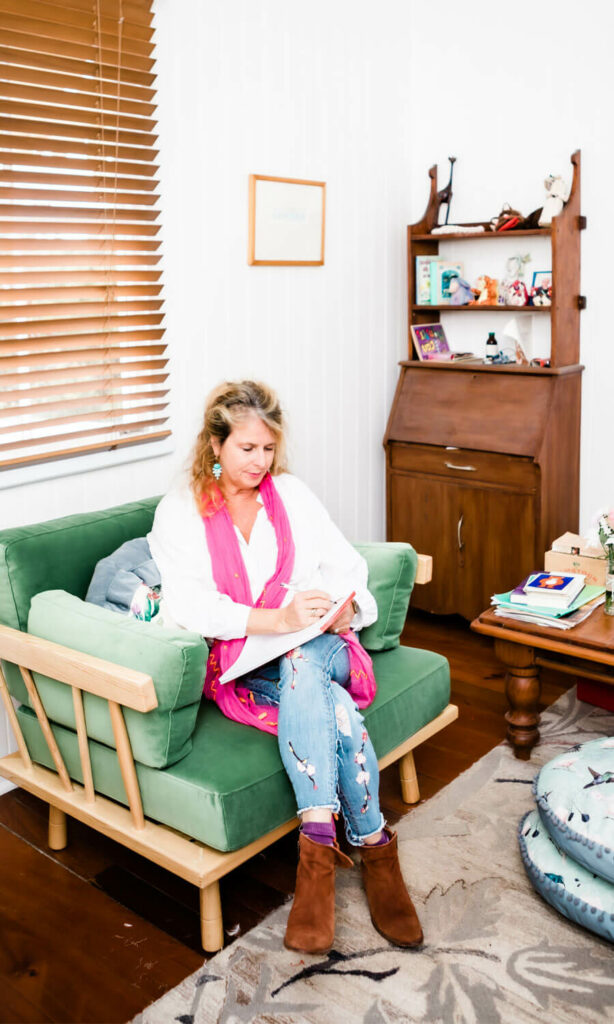 After graduating as a social worker, Jane spent an initial time working with people recovering from physical injuries and mental ill health before settling into working with adolescents, individually, in groups and with their families in Community Mental Health, for nearly a decade. During this time she completed her family therapy training, explored a number of different approaches to therapy and became very interested in narrative therapy. After having her own children Jane moved into independent practice. While the majority of this has been in therapeutic work with individuals and families, she has also run groups for children and adults and worked in school settings with children and staff on cultural and systemic change. She has provided clinical supervision to individuals and organisations across a number of areas, including mental health, sexual violence and palliative care. She has a long running connection with Cittiimani Hospice as clinical supervisor and as a board member.
Jane has taught in various University settings in Australia, helping to set up the Clinical Masters of Social Work at the University of Queensland. She has presented workshops on Narrative Therapy across Australia and internationally, contributing to the International Narrative Therapy course at Dulwich Centre for some years, giving her the chance to meet with people from many different cultural backgrounds.
She is co-author of 2 therapeutic kits, Lost in Normality and Turning Failure Upside Down, which evolved from her desire to throw the spotlight back on the way norms and expectations can contribute to problems and be resisted.
In the last decade, Jane has incorporated equine assisted narrative therapy into her practice. This has been a collaboration with her daughter Chloe Norman who is an accredited equine coach who studied Equine Science and has a long running passion for horses and for what connection between horses and people can offer both. They have the joy of one day a week in the paddock office at the Old Farm. This is particularly good for children who don't like the office environment, and for those working with anxiety, anger management, effects of abuse or eating disorders.
Jane enjoys meeting with people of all ages and particularly enjoys working with children. Recent participation in the Eating Disorders Research Trial on the Sunshine Coast has reinforced a longstanding interest in working with people to overcome Eating Disorders.